Stack up the Savings and Use Your CVRP Rebate as a Down Payment
Low- and moderate-income residents in the San Joaquin Valley and San Diego County are eligible for CVRP's Rebate Now program. It preapproves rebates for car shoppers prior to purchasing or leasing an EV. Then the rebate can be used as a down payment at participating dealerships – making the rebate process more convenient. Rebate Now participants receive CVRP's increased rebates that add $2,500 to standard rebates.
Once you're preapproved, Rebate Now funds can be applied directly to the price of an eligible new electric vehicle. The dealership will claim the rebate online after negotiations are complete and apply it toward your purchase. You also have the option to receive your rebate in the mail by check after purchase.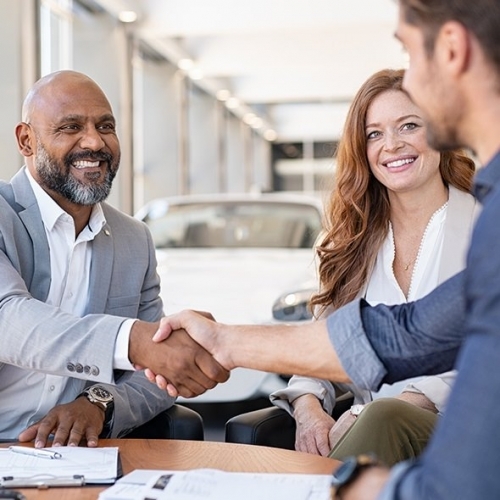 Eligibility Information
Learn about rebate limits, application requirements, and the CVRP ownership requirement
Medium
Important things to remember:
Your Rebate Now amount is available for 14 days after preapproval.
You have an option to extend for up to 10 days by contacting us before your rebate expiration.
Eligible counties include: San Diego, San Joaquin, Stanislaus, Merced, Madera, Fresno, Kings, Tulare and portions of Kern county.